Firepits
There's nothing like gathering with good friends or family around the glow of a warm fire in your backyard, sharing good times and good conversation. Landscapers Depot offers a variety of firepits in both natural stone and concrete block to suit every style. Our concrete firepits come in a variety of configurations and can be purchased as a "kit", where the options for natural stone are as endless and as wild as your imagination. View our product catalog for our full selection or contact us to find out what we have in stock for immediate pick-up or delivery.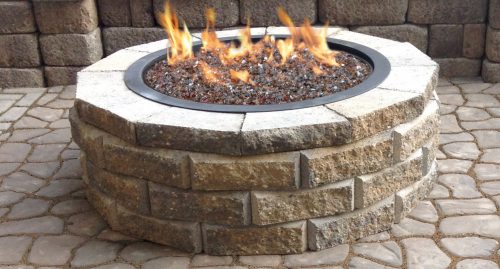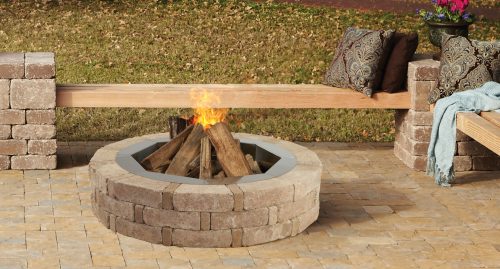 Rumblestone Round Fire Pit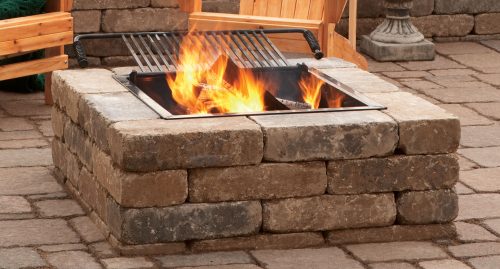 Rumbled Wall Square Fire Pit
Fire Pit Kits
Imagine. Stack. Create. We offer different sized modules that stack to create multiple firepit configurations, as well as benches, planters, fences, mailbox posts, and more!
Country Side Block (Ashland limited supply)
Rumbled Wall Square Fire Pit
Rumblestone Round Fire Pit – 36 Trap. and 36 Minis (insert sold separately)
32" Round Fire Pit Insert w/o grate
Insignia Round Fire Pit – 48 wall units & 12 caps (insert sold separately)
31″ Round Insert with Lip