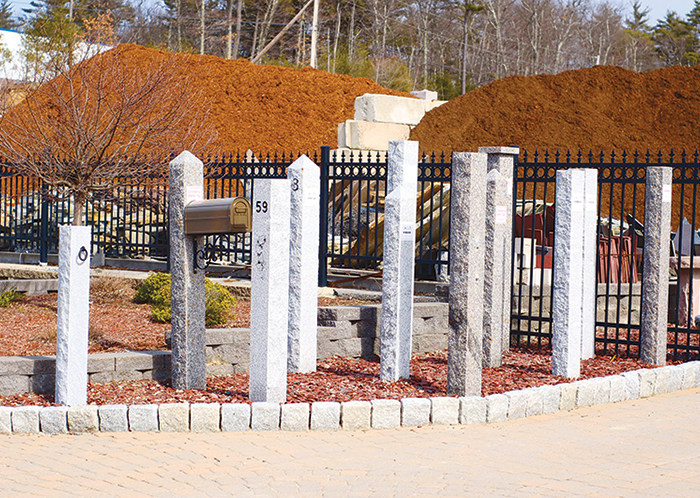 Granite
We offer a full line of granite landscape products, from steps, to posts, to cobblestone, please see our inventory and pricing sheet for a complete list of granite products. For the mailbox post order form click here. When pricing steps or posts, be sure you are comparing  premium hand chiseled rock face vs.machine produced split face. At Landscapers Depot, we only offer hand chiseled rock face granite.
Please keep in mind for the safety of you and our employees we cannot load anything (posts, steps, or treads) 4′ or longer into anything but an open pick-up truck or open trailer.
View our Price List
Need Help Installing Granite Step?
Ask us about our Contractor Referral Network.
We have a vetted list of locally, established landscape professionals, masons, builders, and designers. Call us at 603-642-6677 and we would be happy to help get you connected!
Granite Step Installation Preparation Checklist