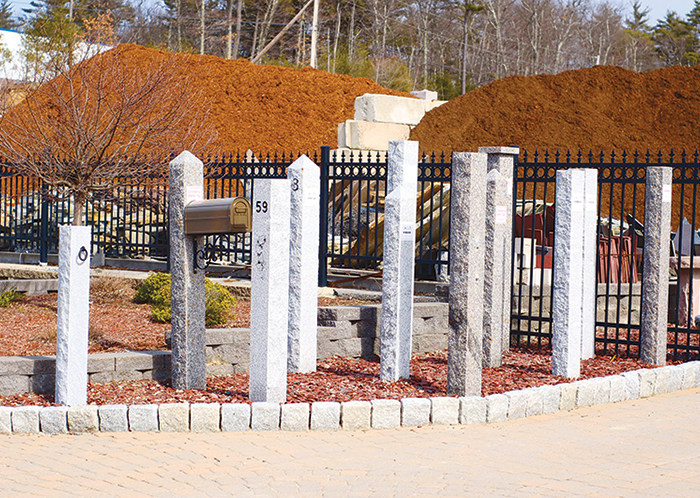 Granite
We offer a full line of granite landscape products, from steps, to posts, to cobblestone, please see our inventory and pricing sheet for a complete list of granite products. For the mailbox post order form click here. When pricing steps or posts, be sure you are comparing  premium hand chiseled rock face vs.machine produced split face. At Landscapers Depot, we only offer hand chiseled rock face granite.
Please keep in mind for the safety of you and our employees we cannot load anything (posts, steps, or treads) 4′ or longer into anything but an open pick-up truck or open trailer.
View our Price List
Granite Step Installation
Granite step installation is the only install service Landscapers Depot offers due to the extreme weight of granite products. If you are interested in this service, there is some preparation that we require from you prior to the installers arrival. Before the date of your scheduled installation, please download and fax, mail, or drop off the following form.
Granite Step Installation Preparation Checklist