Natural Wall Stone
What better way to border your property or create visual interest than with a meandering natural stone wall?
Generally stacked on pallets, wall stone comes in every shape and color. It is common to blend stone of different sizes and color tones to build walls with varying heights and widths- and to reflect the character of the person who built it. From flat to round, granite to quartzite, fieldstone to steppers, Landscapers Depot offers a wide selection of options, to meet every need and reflect every style.
Stop by and browse our wide selection of New England and Pennsylvania Fieldstone, Blue Mountain, Creek Rock and even Steppers and Boulders to add a natural touch to your landscape design or contact us today to inquire what's in stock.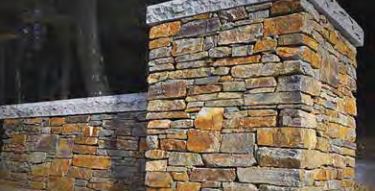 New England Flat Wall Stone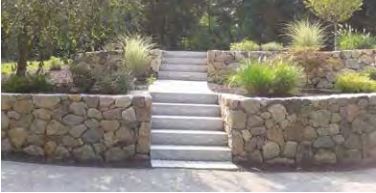 New England Round Wall Stone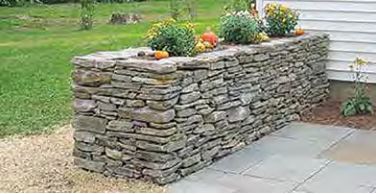 Pennsylvania Thin Wall Stone