Description
5 shapes/sizes combine to form over 40 patterns; Traditional Finish with pressed edges and dimpled surface.
Stocking Color Options:
Quarry Blend       
Vineyard Blend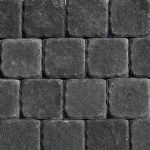 Graphite (Sq. & Lg. Rec Only)
Keep in mind that pictures may vary in color, and that viewing a sample in person before making any decisions is highly recommended.